You've got their attention… how will you keep it?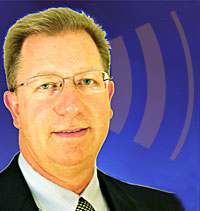 David Green, President
Click the sound file on right
How much does your business spend
to attract consumers? Whether you want them to log onto your website, call your business or feel welcome when they visit, you have one chance at making a strong first impression. Sound Marketing Resources puts the proven power of audio to work for you. From professional on hold messages to web voiceovers, overhead music to telephony greetings, we inform, entertain, motivate…and captivate your customers. And our boutique approach is the difference between buying 'off the rack' or haute couture. You've got their attention…let David Green at Sound Marketing Resources
show you how to keep it.

Hear Our
Audio Portfolio
Discover how
Sound Marketing
Pays Back
Quick Contact